Consistency is Accuracy
Eagle Eye Precision produces small batch factory ammunition that is rigorously tested to ensure our clients receive the most consistent ammunition possible. Our small batch manufacturing process and 21st century quality systems ensures the highest levels of precision for long range shooting and consistent lot to lot performance so shooters can rely on every round of Eagle Eye Precision Match ammunition.
Consistent breathing, consistent trigger press and consistent ammunition performance are all essential to achieving the smallest groups and precise shot placement every time. Ammunition can offer the highest velocities and ballistic coefficients on paper but if the cartridge is unable to deliver consistent results every time, the real world effectiveness is zero. In order to win competitions on the international stage, effectively engage targets in high stress combat environments or take once in a lifetime trophy game, it is imperative that the shooter can rely on every round to perform exactly as expected. At Eagle Eye, our goal is to manufacture the most consistent precision match ammunition. To ensure our ammunition can exceed the demands of the world's best competition shooters and military marksmen, every lot is velocity matched, trajectory matched and factory tested to 1/2 minute of angle or better.
A minute of angle is an angular unit of measure commonly used in shooting sports and ballistics research to quantify dispersion or group size. One minute of angle equates to approximately 1 inch at 100 yards and 1/2 minute of angle equates to approximately 1/2 inch at 100 yards. For comparison purposes, the diameter of a US dime is approximately 0.7 inches. As the distance to a target increases, small errors become magnified. As a result, in order to achieve hole in hole accuracy and to hit targets beyond 1,000 yards shot after shot, the ammunition needed to perform to 1/2 minute of angle or better; anything more will let a shooter down.

Eagle Eye Precision .308 WIN 175 OTM Media Day Shooting at 100 Yards
Top Target: Kelly Bachand - Each Group Was From A Different Lot Using a Bipod and Rear Bag
Middle Target: Glenn Dubis - Each Group Was From A Different Lot Using a Bipod and Rear Bag
Bottom Target: Derek Moore - Each Group Was Fired Randomly Selecting 1 Round From Three Different Lots
Eagle Eye Precision History
At Eagle Eye Precision Ammunition, we are a group of engineers, statisticians and shooting aficionados who have vast experience in aerospace, biotech and working for the largest names in the ammunition business. While some favor accuracy by volume, we prefer to get the job done the first time with one exactly placed shot.
Before Eagle Eye Precision, in order to consistently obtain 1/2 minute of angle precision, shooters were forced to painstakingly hand load ammunition while performing quality control checks on components such as weighing bullets or measuring and resizing cases. With modern 21st century manufacturing processes and quality systems we believe that a shooter should be able to pick up Eagle Eye Precision Match products off the shelf in any store anywhere in the world and find that it 1) performs consistently every time and 2) is correctly manufactured to the highest specification the first time. Companies in other industries such as biotech, electrical and materials are routinely manufacturing commercial products on the scale of 10x-9 meters (nano) or smaller. In today's world, isn't it about time the ammunition industry is able to offer commercial off the shelf cartridges with hand loaded consistency or better? We think so.
We founded Eagle Eye Precision to bring innovative new engineering, manufacturing processes and unmatched levels of accuracy to the shooter. As a group of shooting aficionados, our goal was simple: to provide ourselves and other shooters with the most consistent Precision Match ammunition available from a commercial off the shelf cartridge that eliminates the time consuming hassle of hand loading and performing quality control on components.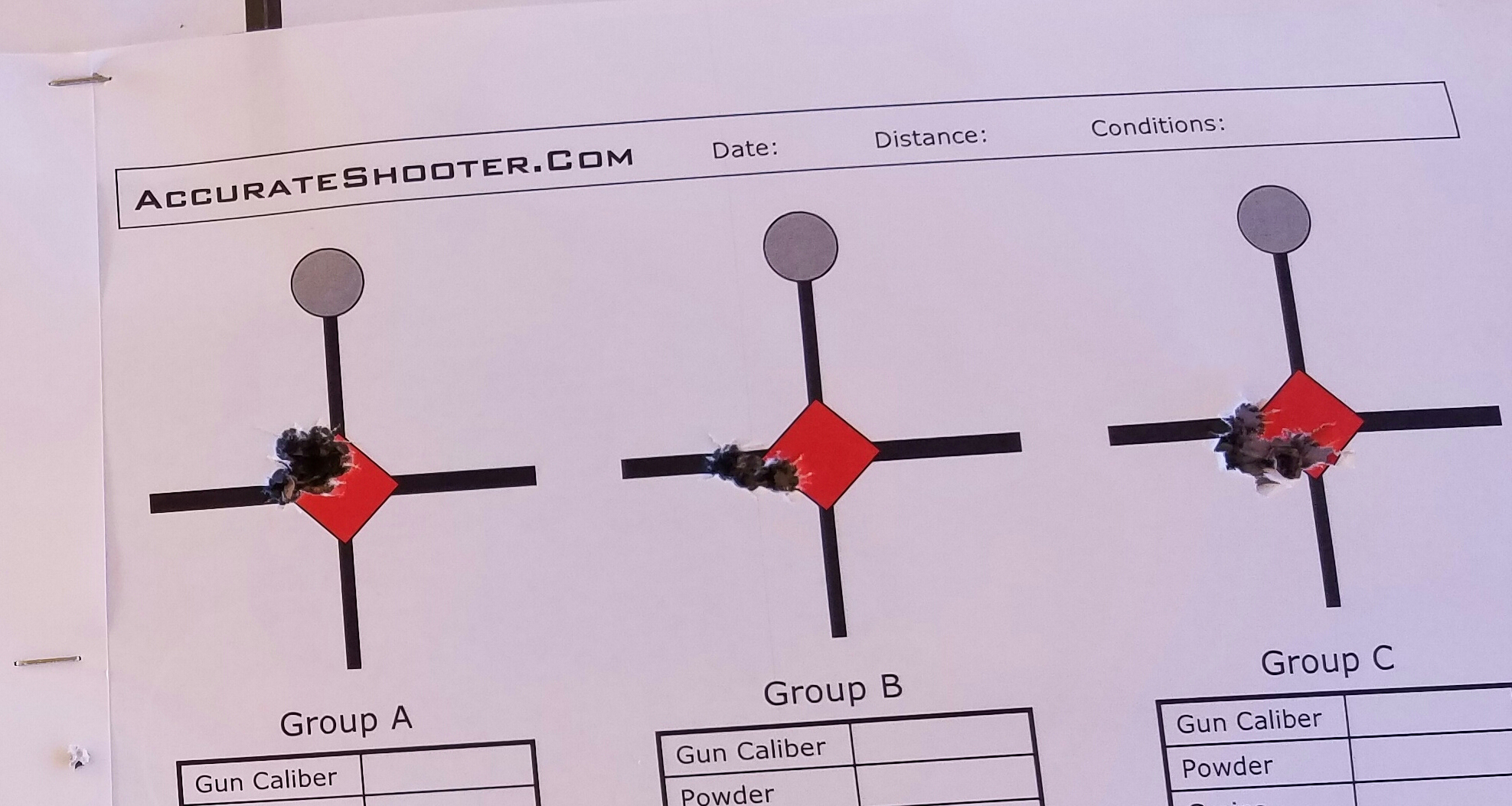 Eagle Eye Precision .260 Remington 130gr OTM Test Target
Eagle Eye Precision Today
At Eagle Eye Precision we know the best can always be made better. We recently introduced a number of new manufacturing processes and completed a substantial tooling upgrade. These upgrades will allow us to offer even higher levels of consistency to our customers as we seek to set new benchmarks in long range precision. Additionally, we have begun and will continue to expand our product line to include new loads and new caliber offerings. For the first time, we will also be offering fully prepped and ready to load unprimed brass cases.